de Brunhoff, Jean. The Story of Babar the little elephant. Translated from the French by Merle S. Haas. New York: Random House, 1933, 1961.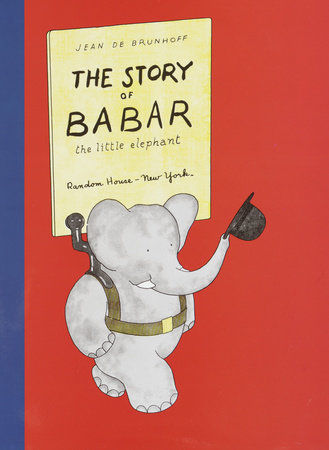 I grew up with the story of Babar, when I read it to students now they always comment on how sad it is – Babar's mother is killed by a hunter and the king dies from eating a poisonous mushroom. But I didn't remember these sad details until I re-visited the story as an adult. In spite of these sad parts, The Story of Babar made it on to this year's fifth grade favorites list.
Jean de Brunhoff has written what I consider a delightful children's picture book. He tells the story of a young elephant who is adopted of sorts by a rich old lady after he flees to the city after the death of his mother. She buys him anything he wants. Babar goes from a young elephant to an elephant who is behaving like an adult in the human world in the matter of pages. Because of the age of the book, there are items which may need to be explained for your students – an elevator boy and a department store floorwalker.  I consider The Story of Babar to be a classic children's book.
If you are interested in this classic, The Story of Babar: The Little Elephant
is available from Amazon. Thanks for using my affiliate link which helps support this children's literature blog.