About the Book
Book: Super Doople
Author:K.A. Cummins
Genre:Picture Book
Release date: May 4, 2023
Links in this post may be affiliate links. Purchases made using these links will not cost you more but may pay me an affiliate fee. Thanks for using my links which help support this blog.
You've heard the legend of Humpty Dumpty, but do you know the legend of Super Doople? He's faster than a chicken. He flies higher than an ostrich. No fall can break his shell! And he was once Little Doople, a small and fragile egg like all the other dooples, until his bad habit of not listening caught up to him.
Engaging text with expressive illustrations, Super Doople is a lighthearted tale about resilience and learning to listen. This funny picture book for ages 3-8 is perfect for reading aloud in the classroom or at home.
Click here to get your copy!
My Review
Cummins, KA. Super Doople. Winfield, AL: Eleonora Press, 2023.
KA Cummins has written a short picture book that is a take on the nursery rhyme "Humpty Dumpty" crossed with Superman. She uses the story to teach young children the importance of listening and obeying. 
Kids will laugh at the antics of Little Doople – his dreams (and attempts) of flying. Sensitive little ones may cry at his injury and then rejoice at his recovery. All will understand the warnings of those who love Little Doople.
Cummins also did the illustrations for Super Doople. They are very colorful and will help children visualize what a "doople" is. They compliment the text.
Super Doople would be a good addition to the picture book section of a K-12 Christian school library. Preschool and young elementary children will enjoy the book.
I received a complimentary copy of Super Doople. This is my honest review.
About the Author – KA Cummins
K.A. Cummins is an author and an artist. She explores storytelling in a variety of mediums, blending the wonders of science with the possibilities of what if. When not crafting stories, Cummins loves spending time with her family, collecting fun socks, and venturing outside her comfort zone to try new things—at least once!
Connect with her through her website at https://authorkacummins.com, where you can sign up for emails about upcoming releases.
More from K.A. Cummins
"Super Doople" started with a comic sketch and the idea of what if a scientist put Humpty Dumpty back together again? At first, it was more for fun and to explore creating comics. In fact, in the first version, he bounced like a ball when he hit the ground.
But the idea stuck! I continued to gravitate back to it, enjoying the exploration of telling a story with words and drawings. Many sketches and several versions later, the character became Little Doople, a hopeful and determined boy with a dream of flying who, through a series of events, transforms into Super Doople.
It's been so much fun working with Little Doople, especially having our youngest son engaged with the story. Our youngest is sixteen now and has a talented eye for design. He's one of the first people I ask for art critiques (the other being my husband). He even helped me come up with the name doople, for both the character and the egg-people in the story. We brainstormed in the car on a two-hour drive home.
The joy of creating this story, and from the story itself, has become its own source of inspiration. I haven't stopped brainstorming more story ideas for Little Doople. I've even started plotting some of them, but those are under wraps for now.
However, being a homeschool mom and former educator in other forms, I wanted to share a free educational resource to go along with "Super Doople." So I've put together a few science egg-periments, activities, and coloring pages suitable for younger children that's available for FREE on my TpT store: https://www.teacherspayteachers.com/Product/Doople-Science-Hands-on-Learning-Activities-9145443.
Hope you and your children enjoy reading "Super Doople."
Blog Stops
Pause for Tales, May 13
Locks, Hooks and Books, May 14
Debbie's Dusty Deliberations, May 15
Texas Book-aholic, May 16
Blossoms and Blessings, May 17 (Author Interview)
Mary Hake, May 17
Library Lady's Kid Lit, May 18
Because I said so — and other adventures in Parenting, May 19
Lily's Book Reviews, May 20
Cover Lover Book Review, May 21
Beauty in the Binding, May 22 (Author Interview)
The Life We Build, May 22
debs book review, May 23
Musings of a Sassy Bookish Mama, May 24
A Reader's Brain, May 25 (Author Interview)
Simple Harvest Reads, May 26
Giveaway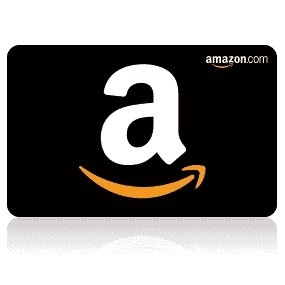 To celebrate her tour, K.A. is giving away the grand prize package of a $50 Amazon gift card!!
Be sure to comment on the blog stops for nine extra entries into the giveaway! Click the link below to enter.
https://promosimple.com/ps/25f5f/super-doople-celebration-tour-giveaway