KidVenture: Twelve Weeks to Midnight Blue

(KidVenture #1)
By Steve Searfoss

Middle Grade Fiction, Contemporary
Paperback & ebook, 125 Pages
January 26, 2020 by Steve Searfoss
Links in this post may be affiliate links. Purchases made using these links will not cost you more but may pay me an affiliate fee. Check out my links at the end of this posts of things that I think may interest you. Thanks for using my links which help support this blog.
Chance Sterling launches a pool cleaning business over the summer. Join Chance as he looks for new customers, discovers how much to charge them, takes on a business partner, recruits an employee, deals with difficult clients, and figures out how to make a profit. He has twelve weeks to reach his goal. Will he make it? Only if he takes some chances.
KidVenture stories are business adventures where kids figure out how to market their company, understand risk, and negotiate. Each chapter ends with a challenge, including business decisions, ethical dilemmas and interpersonal conflict for young readers to wrestle with. As the story progresses, the characters track revenue, costs, profit margin, and other key metrics which are explained in simple, fun ways that tie into the story.
(Affiliate links included.)
Excerpt
Instinctively I went downstairs to look for Mom. I couldn't find her so I checked the backyard. And there she was, working in her garden. She was on her knees down in the dirt, wearing big leather gloves and a big floppy straw hat to protect her from the sun, which was really strong that day.  Have I mentioned how hot it was that summer?
I stood there quietly and watched her work for a little bit.
Mom just kept working.
"What are you doing?" I mumbled.
"Pulling weeds." She sat up for a bit, pulled a handkerchief from her pocket, and wiped sweat from her forehead. "Why don't you help me with this one," she said pointing at a prickly yellow weed. "There are some extra gloves in the shed."
I went and got the gloves and then joined my mom down in the dirt. I yanked at the weed. It was a lot harder to pull than I thought. It was such a small little weed on the surface, but apparently it had deep, stubborn roots. I pulled as hard as I could, but I still couldn't get it out of the ground.
"Here, let's try together," Mom said. Then she put her hands on the tuft of the weed and we both pulled at the same time, groaning from the effort. At last it loosened its hold and came out with a jerk, which knocked Mom and me backwards, dirt flying in our faces.
We both stated laughing.
"That was a tough one," Mom said. "Stubborn little creature."
"Sure was."
We kept working.  It felt good to be with my mom, even if we didn't say much.
"How did your call go?" she finally asked.
"It went ok, I suppose."

She didn't ask further, just kept working.
Finally, I said, "Not so good actually. I think I kind a messed it all up, but don't tell Addie."
"Hand me the clippers over there," she said. "I need to prune the apple tree."
I reached over and handed them to her.
"I'm sorry about your call." 
"It's ok, I suppose." I reached over and held one of the branches for her while she cut it off. "I think I got greedy, asked for too much money and she changed her mind."
It felt good to say it. My mom always had a way to get me to talk.
"That's a tough break, Chance." She put the clippers down and gave me a hug.
"Thanks, Mom."
"I'm sure there will be others."
"That's the only call we've gotten."
"You'll get another chance." She smiled when she said the word chance.
"I hope so. But please don't tell Addie about this."
"Why don't you want to tell her?"
"I don't know." I looked down at my feet and kicked some dirt. "Because she'll get mad?" I said it more like a question.
"Is it because you're afraid of her reaction? Or is it because you don't want to admit to her you were wrong?" 
"I don't know." I kicked some more dirt. "Maybe it's both."
"It's ok to make mistakes, Chauncey." My mom used my full name whenever she told me something important. "And it's ok for other people to know you made a mistake."
"I don't want to be criticized, though."
"I know, Son. But you want to be a leader, and being a leader sometimes means you're criticized."
"But if I tell Addie I was wrong, she won't want to follow me anymore."
"Maybe," my mom looked kindly at me. "Or maybe she'll trust you even more because you admit when you're wrong."
"This is hard."
"I know it is. But you're doing a good job. I've been so impressed with how hard you've worked, and everything you've accomplished."
"Thanks, Mom. That's good to hear."
"You will make mistakes. It's part of life. Especially if you set out to do something big like start a business. What matters is how you deal with them."
"What do you think I should do?"
"Well, try to remember what's important. A few weeks from now, whether you got a new client or not isn't really that important.  But your relationship with Addie is important. And whether she can trust you is really important."
"I know," I mumbled, and made a halfhearted attempt at kicking up some more dirt.
"She looks up to you, you're her big brother. And you always will be."
"You're right," I grumbled. "I need to tell her."
Excerpted from Kidventure: Twelve Weeks to Midnight Blue by Steve Searfoss, Copyright © 2022 by Steve Searfoss. Published by Steve Searfoss.
About the Author – Steve Searfoss
Steve Searfoss: I wrote my first KidVenture book after years of making up stories to teach my kids about business and economics. Whenever they'd ask how something works or why things were a certain way, I would say, "Let's pretend you have a business that sells…" and off we'd go. What would start as a simple hypothetical to explain a concept would become an adventure spanning several days as my kids would come back with new questions which would spawn more plot twists. Rather than give them quick answers, I tried to create cliffhangers to get them to really think through an idea and make the experience as interactive as possible.
I try to bring that same spirit of fun, curiosity and challenge to each KidVenture book. That's why every chapter ends with a dilemma and a set of questions. KidVenture books are fun for kids to read alone, and even more fun to read together and discuss. There are plenty of books where kids learn about being doctors and astronauts and firefighters. There are hardly any where they learn what it's like to run small business. KidVenture is different. The companies the kids start are modest and simple, but the themes are serious and important.
I'm an entrepreneur who has started a half dozen or so businesses and have had my share of failures. My dad was an entrepreneur and as a kid I used to love asking him about his business and learning the ins and outs of what to do and not do. Mistakes make the best stories — and the best lessons. I wanted to write a business book that was realistic, where you get to see the characters stumble and wander and reset, the way entrepreneurs do in real life. Unlike most books and movies where business is portrayed as easy, where all you need is one good idea and the desire to be successful, the characters in KidVenture find that every day brings new problems to solve.
Click on Follow the Tour to see where the reviews and other excerpts are.
Tour Giveaway
One winner will receive a print copy of KidVenture: Twelve Weeks to Midnight Blue and a $15 Amazon gift card (US, UK, Canada only)

Ends March 2, 2022
You can purchase books at: (affiliate links)
I55 Fundraising – If you are looking to purchase books for your library (or for personal use) or a company to use for Book Fairs – I recommend I55 Fundraising.
Kindle Unlimited Membership Plans
If you are an avid reader, you need to check out my Reading Journal for Book Lovers is perfect for readers. As a paperback, Reading Journal for Book Lovers is a great gift for all book lovers, bloggers, and book reviewers.

Other items you may be interested in: (affiliate links)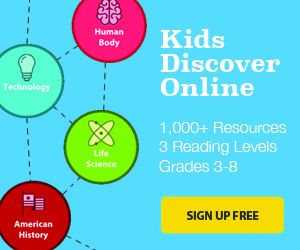 If you'd like to become an affilate for Ultimate Bundles, you can fill out the form found here.