About the Book
Book: Reclaiming Hope
Author: Carolyn Miller
Genre: Christian Contemporary Romance
Release date: December 7, 2021
Links in this post may be affiliate links. Purchases made using these links will not cost you more but may pay me an affiliate fee. Check out my links at the end of this posts of things that I think may interest you. Thanks for using my links which help support this blog.
Callie Steele might be a bit… focused on work, but despite what her employers say, she enjoys her well-ordered, productive life.
When she's sent to meet the owners of an estate requiring post-hurricane landscaping, Callie meets their son, Kai Brody, a super-chilled pro surfer, who is as opposite from her as they come. Though initially smitten, Callie knows a relationship with Kai is a bad idea—a very bad idea.
Kai, however, can't help but be intrigued by someone who challenges him to make something of his life again. He's determined to pursue her, if she'll give him half a chance.
The more time they spend together, negotiating the challenges of work, illness, and family, the more their opposing outlooks clash and connect. What do these unlikely friends really want from life? Is it best to focus on work or recreation?
As Kai and Callie answers from the Lord, they also must consider if such complete opposites have enough in common to make a relationship last.
Reclaiming Hope concludes the Hooper Island stories of the Independence Islands Series featuring five islands, six authors, and a boatload of happily-ever-afters.
The Independence Islands Series: beach reads aren't just for summer anymore.
Click here to get your copy!
My Review
Reclaiming Hope is the sixth book in the Hooper Island portion of the Independence Island series of books by Celebrate Lit Publishing. Author Carolyn Miller has brought us back to Callie Steele, assistant to author Max Fairhaven and his wife Sam, owner of Greener Gardens. We are also introduced to surfer Kai Brody. Callie and Kai couldn't be any more different, yet Carolyn Miller weaves the story in such a way to bring them together. I love watching characters grow as a story progresses and that is exactly what Callie and Kai do. They experience struggles which on the surface may seem different from those you and I experience, yet at the heart there are similarities.
I have enjoyed every book in the Independence Island series. I love the fact that they are written by a variety of authors yet there are characters that overlap and the locales are consistent across all of the books.
While Reclaiming Hope is written for adults, I think it is appropriate for a K-12 Christian school library. High school students will enjoy this clean romance.
I received a complimentary copy of Reclaiming Hope. This is my honest review.
About the Author – Carolyn Miller
Carolyn Miller is an Australian author of inspirational romance, particularly that of the Regency era, and loves drawing readers into fictional worlds where flawed people can grow in faith, hope and love through stories that show the truth of God's grace in our lives.
More from Carolyn
For Reclaiming Hope, my next book in the Independence Islands series, I was thrilled to finally turn the spotlight onto Callie Steele, whose sassy attitude and words of wisdom in earlier books have made a mark on the other employees at Greener Gardens – and has already endeared her to readers who have been begging to read Callie's story.
Callie needed a special someone who could help this hyper-organized checklist-loving woman see that there is more to life than meeting a deadline. Enter Kai Brody, a super-chilled and laidback surfer whose enviable travels around the world broaden Callie's horizons, and watch sparks fly. I consider Reclaiming Hope to be one of my most humorous books yet, as these two trade banter as opposites who attract – but can they last?
And yet Reclaiming Hope isn't merely froth and sea-foam, bigger questions concerning family, identity and whether God's plans can be considered good when people are forced to live with the consequences of poor choices. I really enjoy writing fiction like this, fiction that is grounded in truth, with realistic, flawed characters who are on God journeys to find faith, freedom, and hope.
I'm so glad people are really enjoying my new contemporary books, where I can bring my love of gardens (& my horticulturalist hubby's expertise!) to a new audience. Check out my website www.carolynmillerauthor.com to see what's growing in my garden here in my corner of Australia.
If you enjoy stories of hope, heart and humor, then you'll be sure to enjoy this novel about a workaholic and the broken surfer as together they find renewed hope for their hearts.
Happy reading!
Carolyn
Blog Stops
Debbie's Dusty Deliberations, January 21
Blossoms and Blessings, January 21
lakesidelivingsite, January 22
Texas Book-aholic, January 22
Inklings and notions, January 23
Gina Holder, Author and Blogger, January 23 (Author Interview)
For Him and My Family, January 24
Happily Managing a Household of Boys, January 24
Daysong Reflections, January 25
Library Lady's Kid Lit, January 25
Aryn the Libraryan, January 26
Lots of Helpers, January 26
deb's Book Review, January 27
Blogging With Carol, January 27
Locks, Hooks and Books, January 28
Simple Harvest Reads, January 28 (Guest Review from Donna Cline)
Ashley's Clean Book Reviews, January 29
Older & Smarter?, January 29
Mypreciousbitsandmusings, January 30
Because I said so — and other adventures in Parenting, January 30
A Modern Day Fairy Tale, January 31 (Spotlight)
Lis Loves Reading, January 31
SusanLovesBooks, January 31
She Lives To Read, February 1
Musings of a Sassy Bookish Mama, February 1
Truth and Grace Homeschool Academy, February 2
Kayem Reads, February 2
Splashes of Joy, February 3
Connect in Fiction, February 3
Giveaway
To celebrate her tour, Carolyn is giving away the grand prize package of a $25 Amazon gift card and a copy of the book!!
Be sure to comment on the blog stops for nine extra entries into the giveaway! Click the link below to enter.
https://promosimple.com/ps/186ba/reclaiming-hope-celebration-tour-giveaway
You can purchase books at: (affiliate links)
I55 Fundraising – If you are looking to purchase books for your library (or for personal use) or a company to use for Book Fairs – I recommend I55 Fundraising.
Kindle Unlimited Membership Plans
If you are an avid reader, you need to check out my Reading Journal for Book Lovers is perfect for readers. As a paperback, Reading Journal for Book Lovers is a great gift for all book lovers, bloggers, and book reviewers.

Other items you may be interested in: (affiliate links)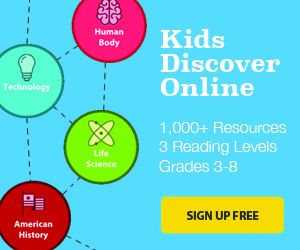 If you'd like to become an affilate for Ultimate Bundles, you can fill out the form found here.