About the Book
Book: Armor of God
Author: Allen Brokken
Genre: Middle Grade Fantasy
Links in this post may be affiliate links. Purchases made using these links will not cost you more but may pay me an affiliate fee. Check out my links at the end of this posts of things that I think may interest you. Thanks for using my links which help support this blog.
Release date: November 19, 2021
In a battle to possess the armor of God, Lauren, Aiden and Ethan stand against their father as he fights for the enemy.
The Dark One has a foothold in the Iron Mountains, and his steel warriors have corrupted the giants. With a formidable army behind him, he fights to secure power over the heathlands. Darkness pervades Zoura's frontier.
Reunited with Mother and Uncle, twelve-year-old Lauren and her younger brothers, Aiden and Ethan, must light the Tower of Light in Blooming Glen to save Zoura. But the enemy stands in their way. They need the lost Armor of God to overcome the forces of darkness.
As the children search for the armor, the enemy raises a new champion—their father. Knowing the power of the armor and the children's plans, their father dispatches the Steele Brothers to retrieve the armor for the Dark One.
Zoura's last chance for salvation will be lost, if darkness corrupts the armor before the children can take it back. Lauren, Aiden, and Ethan have prevailed against the forces of darkness before, but do they have the faith to stand firm against their father as he fights for the enemy?
Click here to get your copy!
My Review
Brokken, Allen. Armor of God. 2021.
Armor of God is the fourth book in Allen Brokken's Towers of Light series. I highly recommend reading the books in order and one right after the other. It has been some time since I read book 3 and in spite of Brokken's useful book summaries in the opening pages of the book, I found myself confused by some of the events. It might have been helpful to have a character list.
In Armor of God, Lauren, Aiden, and Ethan continue to fight the darkness and seek to find their father. In spite of separation, they continue their fight, asking God for help in the situations they face. As they find the pieces of armor that their father created for them, they shine light in the darkness and share that light with those they encounter.
Armor of God and the other books in the series could find a place in a k-12 Christian school library. They are appropriate for upper elementary and lower middle school.
I received a complimentary copy of Towers of Light. This is my honest review.
About the Author – Allen Brokken
Allen Brokken is a teacher at heart, a husband and father most of all. He's a joyful writer by the abundant grace of God. He began writing the Towers of Light series for his own children to help him illustrate the deep truths of the Bible in an engaging and age appropriate way. He's dedicated 15 years of his life to volunteer roles in children's ministry and youth development. Now that his own children are off to college he's telling stories and sharing clean humor on social media @allenbrokkenauthor, and through his blog https://www.allenbrokkenauthor.com
More from Allen
Armor of God is the fourth book in the series, and it takes a significant departure from the others in that the children's mother has joined them in their journey. After rescuing her from the Iron Mountain in Fear No Evil, she is ready to take charge of the group to save Father. However, things are a lot more complicated than they appear, and her children have grown used to making important decisions independently.
This book challenged my writing skills. On the one hand, middle grade so often sends the parents away to give the kids agency to be the heroes of the story. But what happens when the parents are active participants? Most middle grade goes one of two directions. The parents are incompetent fools who the wise all knowing children must save, or the parents become wicked antagonists working against the children's best interests.
As a parent, I cringe when those stereotypes come up in a read-aloud. The parents I know are not bumbling fools and generally work hard to provide the best for their children. So stories that emphasize something else tweaks something in my mind as I'm reading. After talking to a lot of parents, they feel the same way.
So I worked hard to give Mother a very specific objective, save Father. At the same time, the children have concerns that could take them off that path. With the help of my editor and critique partners, I was able to cast Mother in a good light. Armor of God provides readers a realistic portrayal of the family working through conflicts in a positive way, which makes the surprise ending all the more powerful.
So if you are looking for a middle-grade story to read to your kids where the parents aren't bumbling fools or wicked abusers, you should check out Armor of God.
Blog Stops
Library Lady's Kid Lit, December 4
Sodbusterliving, December 4
Debbie's Dusty Deliberations, December 5
Texas Book-aholic, December 6
Inklings and notions, December 7
For Him and My Family, December 8
deb's Book Review, December 9
Spoken from the Heart, December 10
For the Love of Literature, December 10
Locks, Hooks and Books, December 11
Ashley's Clean Book Reviews, December 12
Because I said so — and other adventures in Parenting, December 13
A Modern Day Fairy Tale, December 14 (Spotlight)
Mary Hake, December 14
Musings of a Sassy Bookish Mama, December 15
Truth and Grace Homeschool Academy, December 16
Lights in a Dark World, December 17
Giveaway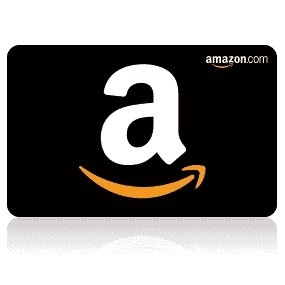 To celebrate his tour, Allen is giving away the grand prize of a $50 Amazon gift card!!
Be sure to comment on the blog stops for nine extra entries into the giveaway! Click the link below to enter.
https://promosimple.com/ps/14198/armor-of-god-celebration-tour-giveaway
You can purchase books at: (affiliate links)
I55 Fundraising – If you are looking to purchase books for your library (or for personal use) or a company to use for Book Fairs – I recommend I55 Fundraising.
Kindle Unlimited Membership Plans
If you are an avid reader, you need to check out Totally Booked: A Book Lover's Companion
. Totally Booked, a companion reading journal from The Mosaic Collection, is perfect for book lovers. As a paperback, Totally Booked travels easily and is a charming gift for mothers, sisters, girlfriends, book lovers, avid readers, book club members, influencers, bloggers, and book reviewers (description from Amazon).

Other items you may be interested in: (affiliate links)
If you'd like to become an affilate for Ultimate Bundles, you can fill out the form found here.