About the Book
Book: A Warrior's Heart
Author: Misty M. Beller
Genre: Christian Historical Romance
Release date: August 31, 2021
Links in this post may be affiliate links. Purchases made using these links will not cost you more but may pay me an affiliate fee. Check out my links at the end of this posts of things that I think may interest you. Thanks for using my links which help support this blog.
Brielle Durand still feels haunted by the massacre that killed her mother a dozen years before. Vowing to never let it happen again, she's risen to be the key defender for her people's peace-loving French settlement living in hidden caves in the Canadian Rockies. When a foreigner wanders too near to their secret homes, she has no choice but to disarm and capture him. But now, what to do with this man who looks at her in a strange way and insists he can be trusted?
Hoping to escape past regrets, Evan MacManus ventured into the unknown, assigned to discover if the northern mountains contain an explosive mineral that might help America win the War of 1812. Despite being taken prisoner, Evan is determined to complete his mission. But when that assignment becomes at odds with his growing appreciation of the villagers and Brielle, does he follow through on the promise he's made to his government or take a risk on the path his heart is leading him down? Either choice will cause harm to someone.
Brielle and Evan must reconcile the warring in their hearts, if they've any hope to find the peace the seek.
Click here to get your copy!
My Review
Beller, Misty M. A Warrior's Heart. Bloomington, MN: Bethany House, 2021.
I have read many of Misty Beller's recent books and loved them. When I heard she had a new series coming out, I jumped at the chance to read it. I was not disappointed with A Warrior's Heart.
Brielle is a strong woman whose job is to protect Laurent, her sheltered community in the Canadian Rockies. The community is so sheltered, they don't even know that America fought against England for its independence (and the War of 1812 is being waged). A stranger wanders too close to the opening that leads to Laurent and Brielle makes the decision to shoot him. Because of what happened in the past, the community has distrust of any stranger and Evan is no different. Evan had been tasked with a secret mission which he felt he couldn't share with Brielle and the leaders of Laurent. Trust has to grow in relationships, a fact that comes out in the characters Beller has created as part of this new series.
Misty Beller incorporates the village's history into the storyline of the plot. She does the same with Evan's background. I enjoy historical fiction, especially when things are incorporated that I know little to nothing about. In A Warrior's Heart I learned about pitchblende.
I look forward to reading more books in the Brides of Laurent series.
While A Warrior's Heart is an adult historical fiction novel, it could find a place in a K-12 Christian school library. I think those in middle school and up who enjoy historical romance will enjoy this title.I received a complimentary copy of A Warrior's Heart. This is my honest review.
About the Author – Misty M. Beller
Misty M. Beller is a USA Today bestselling author of romantic mountain stories, set on the 1800s frontier and woven with the truth of God's love.
She was raised on a farm in South Carolina, so her Southern roots run deep. Growing up, her family was close, and they continue to keep that priority today. Her husband and children now add another dimension to her life, keeping her both grounded and crazy.
God has placed a desire in Misty's heart to combine her love for Christian fiction and the simpler ranch life, writing historical novels that display God's abundant love through the twists and turns in the lives of her characters.
More from Misty
A secret village living in hidden caves for a century…
One of the fun things about being a writer is letting your imagine run away with itself at times. In general, I've never considered myself a creative person. Not like my grandmother, who's an amazing artist and decorator. She can look at something plain and normal and, with a little paint, create something truly beautiful.
But little by little, I've finally learned that just because I don't feel creative like she is, I still have an imagination that can come up with intriguing ideas.
For example, I was listening to a historical podcast a few years ago that talked about the Vikings and the female warriors who would sometimes gain fame among them. As the hosts talked about the first Viking raids to North America, I started thinking… "What if one of those groups went farther west than any of us thought? What if they found the Rocky Mountains and lived there in a hidden community for centuries?" The thought took hold, and little by little, the idea for the Brides of Laurent series came to life.
I eventually changed the village to be a French settlement named Laurent. The village's primary warrior was a woman named Brielle Durand, who'd worked hard to win her place as Le Commandant, leader of the Guards and Hunters. I love Brielle's strength and wit, but also how real her personal struggles became as I wrote her character.
Add in a mountain man spy working for the United States government, and you have the secret for a romance with sparks to light up the mountain sky!
I pray you love A Warrior's Heart, the first book in this new series. And keep an eye on some of the other characters in the book who might get their own stories soon!
Blessings!
Misty
Blog Stops
Texas Book-aholic, September 29
Happily Managing a Household of Boys, September 29
Debbie's Dusty Deliberations, September 30
Jeanette's Thoughts, September 30
An Author's Take, September 30
Remembrancy, October 1
Bigreadersite, October 1
lakesidelivingsite, October 2
Book Bites, Bee Stings, & Butterfly Kisses, October 2
Joanna Bair, October 2
Inklings and notions, October 3
To Everything There Is A Season, October 3
Reviewingbooksplusmore, October 3
Wishful Endings, October 4
For Him and My Family, October 4
Mary Hake, October 4
deb's Book Review, October 5
Life of Literature, October 5
Betti Mace, October 6
Blossoms and Blessings, October 6
Ashley's Clean Book Reviews, October 6
Blessed & Bookish, October 7
Connie's History Classroom, October 7
For the Love of Literature, October 8
Library Lady's Kid Lit, October 8
Connect in Fiction, October 8
Tell Tale Book Reviews, October 9
Locks, Hooks and Books, October 9
A Modern Day Fairy Tale, October 10
Through the Fire Blogs, October 10
Truth and Grace Homeschool Academy, October 10
Musings of a Sassy Bookish Mama, October 11
Simple Harvest Reads, October 11 (Guest Review from Donna Cline)
The Meanderings of a Bookworm, October 12
Pause for Tales, October 12
Live. Love. Read., October 12
Giveaway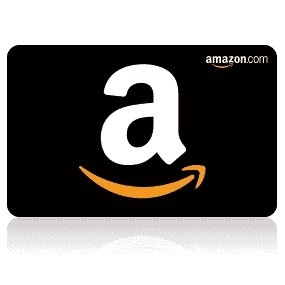 To celebrate her tour, Misty is giving away the grand prize of a $50 Amazon gift card!!
Be sure to comment on the blog stops for nine extra entries into the giveaway! Click the link below to enter.
https://promosimple.com/ps/11dc9/a-warrior-s-heart-celebration-tour-giveaway
You can purchase books at: (affiliate links)
I55 Fundraising – If you are looking to purchase books for your library (or for personal use) or a company to use for Book Fairs – I recommend I55 Fundraising.
Kindle Unlimited Membership Plans
If you are an avid reader, you need to check out Totally Booked: A Book Lover's Companion
. Totally Booked, a companion reading journal from The Mosaic Collection, is perfect for book lovers. As a paperback, Totally Booked travels easily and is a charming gift for mothers, sisters, girlfriends, book lovers, avid readers, book club members, influencers, bloggers, and book reviewers (description from Amazon).

Other items you may be interested in: (affiliate links)
If you'd like to become an affilate for Ultimate Bundles, you can fill out the form found here.