About the Book
Book: The Sixth Trumpet
Author: Caryl McAdoo
Genre: Mid-Grade & Young Adult Dystopian
Release date: June 22, 2021
Links in this post may be affiliate links. Purchases made using these links will not cost you more but may pay me an affiliate fee. Check out my links at the end of this posts of things that I think may interest you. Thanks for using my links which help support this blog.
And the four angels were loosed, which were prepared for an hour, a day, a month, and a year, for to slay the third part of men. Revelation 9:15
The sixth trumpet has sounded. The world is at war.
Compelled by a night terror, Jackson leaves the relative safety of Red River County on a quest to rescue his missing mother. He plans a quick dash to retrieve her from bondage in Rockwall, but he is thwarted by others who need rescuing at every turn. Big girls, little girls, a medium-size boy, the smartest kid he's ever known, and one giant dog comprise his army. If there is a God in Heaven, is He really watching out for him? Fifteen-year-old Jackson still hasn't decided.
Click here to get your copy!
My Review
McAdoo, Caryl. The Sixth Trumpet. Clarksville, TX: Peaceable Publishing, 2021.
Loosely based on the events in the Biblical book of Revelation, The Sixth Trumpet is the second book in Caryl McAdoo's series Days of Dread Trilogy. I have not read The King's Highway so I did feel at times I may be missing some information. However, it appears that enough of the backstory is included in The Sixth Trumpet. 
Jackson leaves the safety of his family's compound to go find his mother. He feels that he knows exactly where she is based on visions he has seen. He is joined on his journey by Al and Aria. Together they find some orphans whose parents have been killed. Al and Jackson have some similar visions which add to the fantasy of the story.
Caryl McAdoo created some characters that readers will relate to. Middle and high schoolers will find something to admire in each of the characters. I'd love to read the other titles in the Days of Dread Trilogy. 
The Sixth Trumpet would be an appropriate addition to most K-12 Christian school libraries. Librarians may want to read the title first to make sure it fts with their school's view of end time events. I received a complimentary copy of The Sixth Trumpet. This is my honest review.
About the Author – Caryl McAdoo
Award-winning author Caryl McAdoo prays her story gives God glory, and those best-selling stories—fifty-nine titles now—delight Christian readers around the world. The prolific writer also enjoys singing the new songs the Lord gives her—listen at YouTube! Sharing four children and twenty-one grandsugars (three greats), Caryl and Ron (her high-school-sweetheart-husband of fifty-plus years) live in the woods south of Clarksville, seat of Red River County in far Northeast Texas. The McAdoos wait expectantly for God to open the next door.
More from Caryl
Some would call THE SIXTH TRUMPET a dystopian fantasy, and it is . . . but it's also possible that tomorrow, an EMP (electromagnetic pulse) could be detonated over the Midwest and throw America back into the 1800s, before electricity and instant communication we enjoy today.
The "Days of Dread Trilogy" stories are packed with adventure as their young hero, Jackson Allison, his genius and devoted sidekick Albert Einstein Hawking, and his sort-of girlfriend Aria face dangers at every turn trying to save others.
An editor asked, "Why would you write a book about the end times for mid-grade and young adult readers?"
My answer?
"To let them know through reading them that when tough times get here—and they will come—I want my readers to realize God will be right there with them and protect and provide. My hope is to build their faith."
Jackson starts out an agnostic, but God loves agnostics, too. Jesus died on the cross for them like He did for you and me. He loves Jackson so much that He shows him His power and provision time and time again—
Of course, the boy's mother and sister, and grandparents, and Uncle Roy are all praying for his salvation. We know what can happen when God's people pray! How many times have you prayeds, "Father! Whatever it takes, draw my loved one to Your heart!"
Jackson, though, is a stubborn as a Texas Ranger on a mission! His lieutenant succumbs to Holy Spirit's calling in this story, but not Jackson, although he is being drawn to believe by all the things he cannot explain.
Who do you know who would love these stories? Besides you, I mean! I know you will! Who do you know who needs to read them?
Blog Stops
Library Lady's Kid Lit, September 23
Musings of a Sassy Bookish Mama, September 24
Mary Hake, September 24
Ashley's Clean Book Reviews, September 25
Debbie's Dusty Deliberations, September 26
Texas Book-aholic, September 27
Inklings and notions, September 28
Girls in White Dresses, September 29
deb's Book Review, September 30
For Him and My Family, October 1
Locks, Hooks and Books, October 2
Because I said so — and other adventures in Parenting, October 3
A Modern Day Fairy Tale, October 4
The Meanderings of a Bookworm, October 5
Truth and Grace Homeschool Academy, October 6
Giveaway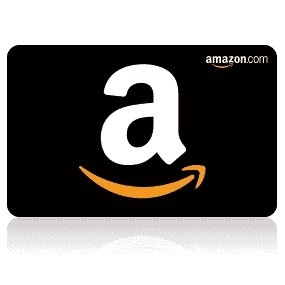 To celebrate her tour, Caryl is giving away the grand prize of a $25 Amazon Gift Card!!
Be sure to comment on the blog stops for nine extra entries into the giveaway! Click the link below to enter.
https://promosimple.com/ps/11b5a/the-sixth-trumpet-celebration-tour-giveaway
You can purchase books at: (affiliate links)
I55 Fundraising – If you are looking to purchase books for your library (or for personal use) or a company to use for Book Fairs – I recommend I55 Fundraising.
Kindle Unlimited Membership Plans
If you are an avid reader, you need to check out Totally Booked: A Book Lover's Companion
. Totally Booked, a companion reading journal from The Mosaic Collection, is perfect for book lovers. As a paperback, Totally Booked travels easily and is a charming gift for mothers, sisters, girlfriends, book lovers, avid readers, book club members, influencers, bloggers, and book reviewers (description from Amazon).

Other items you may be interested in: (affiliate links)
If you'd like to become an affilate for Ultimate Bundles, you can fill out the form found here.