Author: K.A. Cummins
Narrator: Nancy Peterson
Length: 3 hours 54 minutes
Series: Samuel's Legacy, Book 1
Publisher: Eleonora Press
Released: Aug. 9, 2021
Genre: Middle Grade Fiction
Links in this post may be affiliate links. Purchases made using these links will not cost you more but may pay me an affiliate fee. Check out my links at the end of this posts of things that I think may interest you. Thanks for using my links which help support this blog.


"A tween travels to a parallel Earth via snow globe in Cummins' entertaining debut novel." (Publishers Weekly)

In the heart of Vienna, 12-year-old Sarah Ann Reisende wanders into a mysterious shop where snow globes double as portals to other worlds. After breaking the globe tethered to Earth, she discovers a cryptic note scribbled on the back of a photograph. The note links her father, who left before her third birthday, to a place called Elohi. Could this be a chance to find her father at last?

Unable to return home, Sarah follows the lead into the world of Elohi. But an army of vicious hybrids led by a genetically engineered warrior named Malvine now rules the once peaceful planet, and she becomes a target as Malvine wants to use the shop's connections to wage war.

Can Sarah uncover the truth behind her father leaving and find a way home before Malvine gains control of the shop?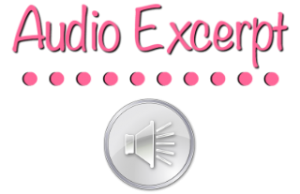 K.A. Cummins is an award-winning author and an artist. She explores storytelling in a variety of mediums, blending the wonders of science with the possibilities of what if. She seeks to offer readers adventurous narratives that spark imagination and inspire grace for themselves and for others. When she's not crafting stories, Cummins loves learning, collecting fun socks, and venturing outside her comfort zone to try new things—at least once!
An Interview with K.A. Cummins
What inspired Snow Globe Travelers: Samuel's Legacy?
I started writing Snow Globe Travelers in April 2012. At the time, I followed a blog that hosted weekly flash fiction challenges. One week, the host provided a short list of titles for the challenge and one of those titles inspired me. I didn't know it then because I wasn't in the same place with my faith as I am now, but the beginning of this story was the beginning of a deeper journey for me.
The story has come such a long way since then. It's really exciting to see the audiobook version being released.
And wow! Nancy Peterson truly brings the story to life with her performance. She is a phenomenal narrator with a wide range of vocal abilities. It was a blessing to work with her.
Tell us about the research that went into writing this story.
Part of building the story world included figuring out how the devices would work. While the devices are imaginary, I spent a lot of time researching real and theoretical science to develop the details. Only bits and pieces of the device operation details made it into the book, but that's typical in writing—especially in the speculative fiction genres. You often have to know more about your story world and characters than will ever show up in the book.
What's the most interesting discovery you made writing this story?
The superman crystal! It's real. It's actually known as the superman memory crystal or just the super memory crystal. When Sarah and Elias board the train in chapter eight, Elias pulls "a translucent, crystal coin from his pocket" and swipes it. The superman crystal inspired that coin.
Any hidden references, details, or tidbits readers should keep an eye out for?
There are a ton! I love easter eggs. In fact, the reason Sarah, the main character, is from Austria is because snow globes were invented in Austria by a man named Erwin Perzy. His family business is still in operation today. It's called the Original Viennese Snow Globe Company. Also, on the subject of Vienna and easter eggs, if you follow Sarah's footsteps on a map as she chases the cat at the beginning of the book, it leads to the real cat cafe that inspired the one in the book. I'll leave the other easter eggs for readers to discover.
Is there another book coming?
Yes. Samuel's Legacy is the first book in the Snow Globe Travelers series. The second book, Salvaged Time, is with my editor now. Most of it will take place at the Galactic Snow Globe Travelers base planet, where Sarah delves deeper into the mystery surrounding her father's past.

Nancy Peterson – an Audie and Earphones Award winner, multiple Voice Arts Award and Independent Audiobook Award nominee – began her career in audiobooks with petty theft. Her dad's brand-new-and-strictly-off-limits tape recorder was too tempting and she and her friends recreated worlds from favorite chapter books. She never could have dreamed that this would be the beginning of a career she loves. A 25-year veteran actor of stage, screen and recording studio. Nancy has a penchant for dialects; diving deep into the study of language. Her narration style, summed up by AudioFile Magazine, "creates the sense of listening to a play instead of a straightforward reading." Nancy resides near the foothills of the Rocky Mountains with her husband and children, two dogs, three fish, one turtle, one snake, a hive of bees, and a gecko.


Plugging you into the audio community since 2016.
Sign up as a tour host here.
You can purchase books at: (affiliate links)
I55 Fundraising – If you are looking to purchase books for your library (or for personal use) or a company to use for Book Fairs – I recommend I55 Fundraising.
Kindle Unlimited Membership Plans
If you are an avid reader, you need to check out Totally Booked: A Book Lover's Companion
. Totally Booked, a companion reading journal from The Mosaic Collection, is perfect for book lovers. As a paperback, Totally Booked travels easily and is a charming gift for mothers, sisters, girlfriends, book lovers, avid readers, book club members, influencers, bloggers, and book reviewers (description from Amazon).

Other items you may be interested in: (affiliate links)
If you'd like to become an affilate for Ultimate Bundles, you can fill out the form found here.