Author: Christina Thompson
Narrator: Gary Bennett
Length: 5 hours 8 minutes
Publisher: Christina Thompson
Released: May 28, 2021
Genre: Historical Fiction

Links in this post may be affiliate links. Purchases made using these links will not cost you more but may pay me an affiliate fee. Check out my links at the end of this posts of things that I think may interest you. Thanks for using my links which help support this blog.

"One hundred and twenty Marines wounded. Eighteen dead. All for one lousy hill".

Corpsman Orrin Connor's faithful letters with a touching twist shield his parents from the horrors of war. His buddy Rawley Armstrong's poignant letters give his sister the harrowing truths. Throughout their dangerous assignments during the Korean War, they debate the consequences of their choices. Orrin gains comfort in downplaying his experiences while Rawley feels a healing purge. As they get to know the Marines in their charge, the corpsmen gather a variety of opinions. Although Orrin and Rawley disagree, their friendship remains true until the bitter end.

"It all happened within minutes. For some, it would last a lifetime".

Based on her father's letters to his parents throughout the Forgotten War, author Christina Thompson has produced this work of historical fiction to pay tribute to Navy corpsmen by remembering their service to their brothers and their country. Imagining her father had guarded his parents from the carnage of war, Christina elaborates on what could have happened while staying true to the dates and experiences her father shared in his actual letters.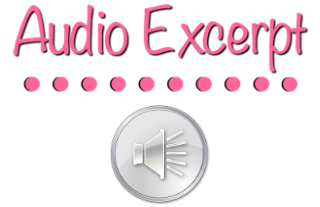 Christina Thompson has a Bachelor of Science Degree in Biology from Nazareth College in Kalamazoo, Michigan. She is a certified massage therapist from the Health Enrichment Center's School of Therapeutic Massage in Lapeer, Michigan. She also has a Diploma in Traditional Chinese Acupuncture from the Midwest College of Oriental Medicine in Racine, Wisconsin.
Her background in biology gave her a love of science and an insight into the physical realm of the body. Her holistic understanding of Traditional Chinese medicine taught her that the mind and spirit affect the body in powerful ways.
As a former holistic practitioner with over 20 years of knowledge, experience, and service, Christina now enjoys writing about the physical science, the emotional workings of our mind and heart, and the spiritual energy that taps into our passions.
She is the author of the romantic thrillers in The Chemical Attraction Series, which include Their Rigid Rules, The Kindred Code, Chemical Attraction, Chemical Reaction, and an anthology of short stories, Searching for Her. She has also written the romantic adventures, The Trucker's Cat and The Garden Collection.

Narrator Gary Bennett is a SAG-AFTRA audiobook narrator. He was born and raised in California and then in Bozeman, Montana, and is the oldest of 4 children. He now calls the greater Seattle area his home, and he's a huge fan of the Seattle Seahawks
He's always been passionate about not just telling a story, but telling it well! From reading bedtime stories with his children to performing in front of the microphone, bringing a story truly to life is one of his greatest joys.
Gary has pursued his career in audiobook narration with zeal, investing in not only personal coaching from some of the best in the field, but in also some of the best equipment for his professional home-based studio. There are few things he enjoys more than stepping into his StudioBricks home studio and recording his favorite books!
Gary is also a licensed electrical engineer and a private pilot, loves to listen to and play music and is an avid outdoor enthusiast.

Q & A with Narrator Gary Bennett
I'm excited to share my interview with Narrator Gary Bennett. When talking to my husband, I've referred to Gary as "My Cousin Gary". (My maiden name is Bennett.) Gary's not really my cousin, but I felt a kinship with his creative mind. He's a man of many talents. AND, I liked saying, "My Cousin Gary is narrating my novel" and "My Cousin Gary just sent me his awesome excerpt." So thanks, "Cousin Gary", for joining me today.
CHRISTINA: I love the results of your hard work on

Dearest Mother and Dad

. Tell us a little about you and your professional background.

GARY: I spent the first half of my professional life as an Electrical Engineer and running my engineering firm. I've always had a creative side, though, from art (mostly pencil and pen drawing) to music (guitar, piano) and I always wanted to invest more time on those creative endeavors.

CHRISTINA: Why did you decide to begin narrating audiobooks?

GARY: In my engineering life I spent a lot of time traveling, and during those travels I fell in love with audiobooks. I eventually reached a point in my life where I wanted to explore my creative side more (and do engineering less) and I just happened to stumble upon an interview of one of my favorite audiobook narrators in which he described how he got started in the industry. And something in my soul clicked. I researched and invested in some studio equipment. I sought out training and coaching from industry professionals. And once I got behind the mic, I found myself transported into a whole new world. A gap in my life I didn't even know existed was suddenly filled, and I finally figured out what I wanted to do when I grew up!

CHRISTINA: What do you look for in a book when choosing to audition for a project?

GARY: It has to be well written. That's something that one can tell fairly quickly. If it isn't written well, I'm not going to enjoy reading it, and then the narration becomes a job. Good story arcs and interesting characters also factor in to that decision.

CHRISTINA: What kind of preparation do you do before starting to record?

GARY: First, I always read the book. As I read it I take notes on the characters and build them up from what's in the text and also what may only be implied. I research pronunciations. I highlight difficult or important passages. I prep the manuscript so that it's more readable in the booth, changing the fonts, spacing, chapter divisions. And then I'm ready to get behind the mic and record.

CHRISTINA: How do you get a feel for the characters and the tone of the story?

GARY: The tone of the story comes from not only the action described in each scene but also the language of that narrative. The words that are actually used to describe the scenes determine the energy and the tone of the delivery.

Much of my character building comes from the text itself. How each character is described, how they behave, how they speak, how they interact with other characters. But there's always subtext the drives each character as well. You have to open your imagination to find what motivates each character to do what they do, so that you can take the text and build a 3-D character, a real person that you can visualize, from what's written.

CHRISTINA: How do you come up with different voices and keep them all straight?

GARY: The development of each voice often just comes naturally as I'm prepping the book, and I'll often visualize a specific person I know in my life upon which I'll base a character, maybe tweaking a trait here or there to bring shine uniqueness. Each time a new character voice is introduced, I copy the audio track of that voice to a separate file I maintain for every book and series, so that when that same character comes along later in the book (or in the next book of a series) I can refer to that original recording to ensure that their voice is consistent.

CHRISTINA: What is the greatest challenge in recording an audiobook?

GARY: Maintaining focus and staying engaged, in the moment. Each recording session lasts anywhere from two to eight hours depending on my schedule, and it's my job to be—to really *live*—every character and be completely engaged in every scene. When the book is well written it's very easy to slip into that mode but it still requires focus to stay there and not get distracted by fatigue, dry mouth, external noises, etc.

CHRISTINA: Do you have a favorite recorded scene from

Dearest Mother and Dad

? What was it?

GARY: My absolute favorite scene has to be when Orrin meets Gail. They of course know about each other, but when they meet face-to-face, it's like two old souls finally joining.

"I liked her before I even met her. I had a feeling Rawley knew I did."

Just love that!
My Unexpected Journey Toward Forgiveness
By Christina Thompson
For two years, I've stepped beyond my comfort zone and into a raw place of anger, sadness, and then understanding in this personal project of historical fiction.
It first started after my dad passed away. We were going through his things and found a stack of letters he wrote to his parents during the Korean War. Well, my dad never talked about that time in his life. I wanted to know if these letters gave any indication why he was unbending and emotionally absent.
I organized the letters chronologically with the idea of sharing these historical papers with his grandchildren. For a month, I carefully typed up the chicken scratch cursive on pages of transparent tracing paper. At first, I thought the unreadable writing was some kind of secret military code. With my mom's help, we deciphered his words.
As I read through one hundred letters, I found that they weren't quite complete. As a corpsman, Dad had antidotes about life in Korea, but the letters had no context, no big picture history. I wanted to give my family a complete awareness of that time period, so I decided to create my own fictional story around his letters using a character from my Series. If you've read the Chemical Attraction Series, you may be familiar with Matt Connor's father, Orrin. He was the perfect age and had the demeanor I needed to tell the story.
After six months of researching the Korean War, I was able to match dates and battles with my dad's letters. I had fit more pieces of the puzzle together, and I have two thick binders to prove it.
Next, I needed to tie the letters together with a beginning, middle, and end. I spent another four months outlining a complete story battling my own emotions about my dad along the way. In a sense, writing this story was healing therapy between my dad and me. We weren't close in life, but I feel like I know him a little better now. Through his letters, I learned how much he loved his parents. I found inspiration in the picture on the cover. Can you see and feel the love?
I wondered if our relationship would have been different if I had known about his past while he was alive. I will never know. In the end, it is what it is. Do I have regrets? No. I may not have written this story otherwise. I've made my peace. I'd like to think Dad had a hand in the fictional scenes of the story. Wishful thinking? Sure, why not? I believe we have spirit guides. Maybe my personal journey was heaven sent.


Plugging you into the audio community since 2016.
Sign up as a tour host here.
Disclaimer – I have not read this book so I cannot speak to its appropriateness for a K-12 Christian School library. I encourage librarians to read the book before making a purchasing decision.
I choose to share it because it does sound interesting. If you read it, let me know what you think.
You can purchase books at: (affiliate links)
I55 Fundraising – If you are looking to purchase books for your library (or for personal use) or a company to use for Book Fairs – I recommend I55 Fundraising.
Kindle Unlimited Membership Plans
If you are an avid reader, you need to check out Totally Booked: A Book Lover's Companion
. Totally Booked, a companion reading journal from The Mosaic Collection, is perfect for book lovers. As a paperback, Totally Booked travels easily and is a charming gift for mothers, sisters, girlfriends, book lovers, avid readers, book club members, influencers, bloggers, and book reviewers (description from Amazon).

Other items you may be interested in: (affiliate links)
If you'd like to become an affilate for Ultimate Bundles, you can fill out the form found here.