Author: Various
Narrator: Elizabeth Klett
Length: 11 hours 16 minutes
Publisher: Spoken Realms
Released: Oct. 13, 2020
Genre: Classics
Links in this post may be affiliate links. Purchases made using these links will not cost you more but may pay me an affiliate fee. Check out my links at the end of this posts of things that I think may interest you. Thanks for using my links.

This collection of 40 fairy tales contains well-known favorites from authors like the Brothers Grimm, Hans Christian Andersen, Oscar Wilde, Charles Perrault, Madame de Beaumont, and Joseph Jacobs. It also collects rare gems from folk-tale traditions around the world, from Germany to China, from Scandinavia to Arabia, from Russia to Japan, and from Italy to Canada. These beautiful, frightening, funny, romantic, and whimsical stories will introduce you to princesses in peril, beastly brides and grooms, adults and children behaving badly, daring and adventurous girls, and clever and devious tricksters. These wondrous tales will be enjoyed by listeners both young and old.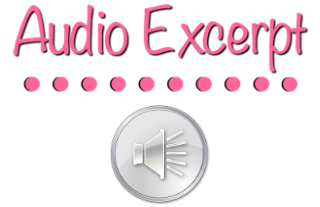 Elizabeth Klett is an English literature professor by day and an audiobook narrator by night. She has been a professional audiobook narrator since 2011 and has produced over 200 titles for ACX, Bee Audio, Findaway Voices, Spoken Realms, and Tantor Audio. She trained as an actor at Drew University and holds a doctorate from the University of Illinois. She loves reading (and teaching) fiction, drama, and poetry of all kinds, and delights in creating distinctive voices and accents for literary characters. An absolute Anglophile, Elizabeth has narrated dozens of books in a British accent, despite the fact that she's originally from New Jersey. Her expertise in analyzing and understanding literature makes her recordings particularly enjoyable for her listeners.


Plugging you into the audio community since 2016.
Sign up as a tour host here.
Disclaimer – I have not read this book so I cannot speak to its appropriateness for a K-12 Christian School library. I encourage librarians to read the book before making a purchasing decision.
I choose to share it because it does sound interesting. If you read it, let me know what you think.
If you are an avid reader, you need to check out Totally Booked: A Book Lover's Companion
. Totally Booked, a companion reading journal from The Mosaic Collection, is perfect for book lovers. As a paperback, Totally Booked travels easily and is a charming gift for mothers, sisters, girlfriends, book lovers, avid readers, book club members, influencers, bloggers, and book reviewers (description from Amazon).

You can purchase books at: (affiliate links)
I55 Fundraising – If you are looking to purchase books for your library (or for personal use) or a company to use for Book Fairs – I recommend I55 Fundraising.
Booksamillion.com
Dover Publications
Amazon
Try Audible Plus
Kindle Unlimited Membership Plans
Other items you may be interested in: (affiliate links)
Blick Art Materials – Enjoy Free Shipping on Orders of $45 or More! Promo Code CFCT. Exclusions apply.
Michaels – 30% OFF on ALL Valentine's Day Décor

Reading Eggs – 30 Day Free Trial For Educators!