Welcome to the Blog Tour & Giveaway for Her Amish Wedding Quilt by Winnie Griggs, hosted by JustRead Publicity Tours!
ABOUT THE BOOK
Title: Her Amish Wedding Quilt
Series: Hope's Haven #1
Author: Winnie Griggs
Publisher: Forever
Release Date: December 15, 2020
Genre: Amish Romance
An Amish seamstress and a single father have a chance to make a fresh start in this heartwarming novel about finding love when you need it the most.

Spirited, forthright, impulsive — everyone told Greta Eicher she'd have to change her ways if she ever hoped to marry. Then her best friend Calvin, the man she thought she would wed, chooses another woman. Now Greta's wondering if the others were right all along. Her dreams dashed, she pours her energy into crafting beautiful quilts at her shop and helping widower Noah Stoll care for his adorable young children.
Noah knows it's time to think about finding a wife. When Greta offers to play matchmaker on his behalf, Noah eagerly accepts. After all, no one knows his children better. But none of the women she suggests seems quite right, because, unexpectedly, his feelings of respect and friendship for Greta have grown into something even deeper and richer. But will he have enough faith to overcome the pain of his past and give love another chance?
Links in this post may be affiliate links. Purchases made using these links will not cost you more but may pay me an affiliate fee. Thanks for using my links.
PURCHASE LINKS*: Goodreads | Amazon
| Barnes & Noble | Book Depository | IndieBound | Christianbook | BookBub
---
EXCERPT
Noah saw the slight reddening of Greta's cheeks that belied the confident expression on her face. Was she thinking of Calvin? If she'd been so wrong about his bruder's feelings, how could she possibly know what he needed in a fraa? But somehow it seemed cruel to point that out to her. And what could it hurt to let her try her hand at matchmaking? "I suppose we could give it a try."
Her face blossomed in a smile that made him blink—it had been a while since he'd seen those impish dimples of hers.
Her hands clasped tightly together, as if trying to hold in some big emotion. "Gut." Her tone was charmingly businesslike.
Apparently she'd wanted to do this more than he'd realized.
ABOUT THE AUTHOR
Winnie Griggs is the multi-published, award-winning author of romances that focus on small towns, big hearts, and amazing grace. Her work has won a number of regional and national awards, including the Romantic Times Reviewers' Choice Award. Winnie grew up in southeast Louisiana in an undeveloped area her friends thought of as the back of beyond. Eventually, she found her own Prince Charming, and together they built a storybook happily-ever-after, one that includes four now-grown children who are all happily pursuing adventures of their own. When not busy writing, she enjoys cooking, browsing estate sales, and solving puzzles. She is also a list maker, a lover of exotic teas, and holds an advanced degree in the art of procrastination.
CONNECT WITH WINNIE: Website | Facebook
---
TOUR GIVEAWAY
(1) winner will receive a book lover's prize package!
Be sure to check out each stop on the tour for more chances to win. Full tour schedule linked below. Giveaway will begin at midnight December 15, 2020 and last through 11:59 PM EST on December 22, 2020. Winner will be notified within 2 weeks of close of the giveaway and given 48 hours to respond or risk forfeiture of prize. US only. Void where prohibited by law or logistics.
Giveaway is subject to the policies found here.
ENTER GIVEAWAY HERE
https://widget-prime.rafflecopter.com/launch.js
---
Follow along at JustRead Tours for a full list of stops!
*NOTE: This post contains affiliate links.
You can purchase books at: (affiliate links)
I55 Fundraising – If you are looking to purchase books for your library (or for personal use) or a company to use for Book Fairs – I recommend I55 Fundraising.
Booksamillion.com
Dover Publications
Amazon
Try Audible Plus
Kindle Unlimited Membership Plans
Reading Eggs – 30 Day Free Trial For Educators!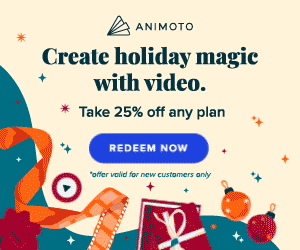 When you make a purchase through our affiliate links, you support this young adult and children's literature blog. I am grateful for you.
Disclaimer – I have not read this book so I cannot speak to its appropriateness for a K-12 Christian School library. I encourage librarians to read the book before making a purchasing decision.
I choose to share it because it does sound interesting. If you read it, let me know what you think.