Links in this post may be affiliate links. Purchases made using these links will not cost you more but may pay me an affiliate fee. Thanks for using my links.
About the Book
Book: Fear No Evil
Author: Allen Brokken
Genre: Christian Middle Grade Fantasy
Release Date: December 5, 2020
Across the land of Zoura, people and creatures alike continue to fall prey to the persuasion of darkness. The seeds of evil pollute not only those outside the Light, but those within it. Pitting neighbor against neighbor. Brother against brother. The Dark One gains ground in his pursuit to shroud the heathlands in eternal darkness. Zoura's only hope lies with three children.
Twelve-year-old Lauren and her younger brothers, Aiden and Ethan, are determined to reignite the Tower of Light in Blooming Glen. But an attack by dark forces separates them, driving them into a valley of darkness. Without each other or their Knight Protector, the three siblings must navigate the wilderness while fending off creatures tainted by evil. They fight not just for Zoura, but for their own survival.
Will the darkness overtake Lauren, Aiden, and Ethan? Or will they prove their faith is stronger and that they fear no evil?
Click here to get your copy!
My Review
Brokken, Allen. Fear No Evil. NP: Towers of Light Christian Resources, 2020.
In Fear No Evil, Allen Brokken continues the story of Lauren, Aiden, and Ethan right where they left off in Still Small Voice. There is quite a bit of tension in the story and some violence as the kids fight for good against evil. As they are escaping evil, the three siblings are separated from each other and from all adults who care for them in an accident. Fortunately, they cling to God and are able to turn some of those they come in contact with to the true light.
Allen Brokken has integrated Biblical truths into the plot of this book. Readers should come away with a good sense of right vs. wrong and good vs. evil. A recurring element in the books is the childhood song "This Little Light of Mine" – always reminds the children to let their light shine even in the darkest of circumstances.
I was disappointed at one thing that happened at the end of this book, but I'm sure it will prove to be a good plot driver in the next title. Allen Brokken has two more titles planned for this series – I can't wait to see what happens to the kids, their parents, and those they have guided to the true light.
I would not hesitate to add Fear No Evil and the other titles in the Towers of Light series to a K-12 Christian school library. I think they are appropriate for grades 3 -6 although it might be too tense for some tender hearted kids.
I received a complimentary copy of Fear No Evil. This is my honest review.
About the Author
Allen Brokken is a teacher at heart, a husband and father most of all. He's a joyful writer by the abundant grace of God. He began writing the Towers of Light series for his own children to help him illustrate the deep truths of the Bible in an engaging and age appropriate way. He's dedicated 15 years of his life to volunteer roles in children's ministry and youth development. Now that his own children are off to college he's sharing his life experiences on social media @towersoflight, @twodadsandajoke, and through his blog https://www.lightofmine.net
More from Allen
The stakes have been raised in the 3rd book of the Towers of Light Series, Fear No Evil. The children have been separated from one another in the darkness shrouded, Muddy River valley. Evil prowls around them at every turn. Do they have the faith to fear no evil?
My favorite part about writing this book was a conversation I had with the real Ethan. I had a tight editorial deadline to meet and I decided to go on a writing retreat to finish the book. While I was trying to leave home, my youngest the real life Ethan kept asking me questions and delaying my departure. Finally, I said, "You know the last time I wrote there was a ferocious bear about to eat Ethan. If I don't sit down and start writing soon, he's going to be a bear food." Ethan's reply was, "Yah you better go write now!" You'll have to pick up Fear no Evil to see if I got back to the story in time.
Blog Stops
Inklings and notions, December 5
Debbie's Dusty Deliberations, December 6
Library Lady's Kid Lit, December 7
Texas Book-aholic, December 8
Beauty in the Binding, December 9 (Author Interview)
deb's Book Review, December 9
Locks, Hooks and Books, December 10
For Him and My Family, December 11
Truth and Grace Homeschool Academy, December 12
Spoken from the Heart, December 13 (Author Interview)
Ashley's Bookshelf, December 13
For the Love of Literature, December 14
Artistic Nobody, December 15 (Guest Review from Joni Truex)
Sara Jane Jacobs, December 16
Because I said so — and other adventures in Parenting, December 17
Vicky Sluiter, December 18
Giveaway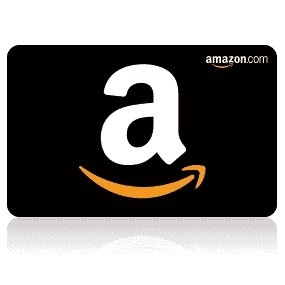 To celebrate his tour, Allen is giving away the grand prize of a $50 Amazon gift card!!
Be sure to comment on the blog stops for nine extra entries into the giveaway! Click the link below to enter.
https://promosimple.com/ps/1045b/fear-no-evil-celebration-tour-giveaway
You can purchase books at: (affiliate links)
I55 Fundraising – If you are looking to purchase books for your library (or for personal use) or a company to use for Book Fairs – I recommend I55 Fundraising.