Bartone, Elisa. Peppe the Lamplighter. Illustrated by Ted Lewin. New York: Lothrop, Lee & Shephard Books, 1993.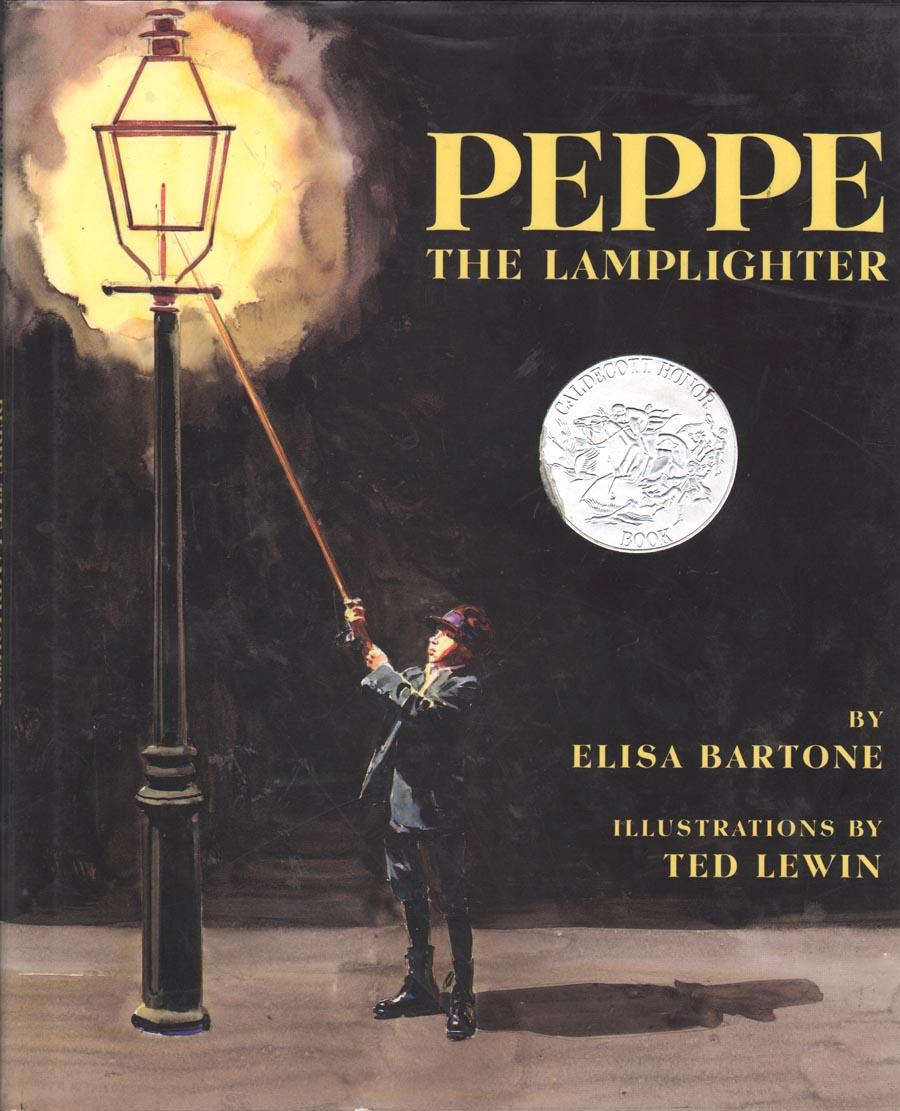 I continually try to introduce my students to Caldecott medal and honor books. I think there is value in even the older ones. I introduce the older ones by reminding the students that technology has changed and become sophisticated and remind them that Caldecott books were considered the best of their year.
While Peppe the Lamplighter  is from the 90's it has a very old feel to it, which may be intentional since it is historical fiction. Peppe and his family live in Little Italy. Mama died before the plot line of the book and Papa is too sick to work. Peppe has 8 sisters, 7 of whom live with him. They are all doing what they can to help support the family. Peppe asks everyone he knows if they will hire him. He finally finds a job filling in for the lamplighter who is taking a trip. Papa is not happy with the job – he wants his son to have an important job. It isn't until the youngest sister can't get home because the lamps are not lit that Papa comes to the realization that Peppe does have an important job.
I teach a lesson on plot after reading this to my second graders. Together, we pick out the different literary elements and discuss plot more in depth. How do you teach plot to your students?
Peppe the Lamplighter
is available at Amazon.